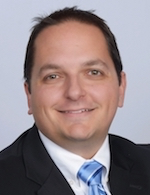 Justin Manchester
Attorney


Justin Manchester joined the firm in 2015 and leads the firm's Austin office. Mr. Manchester brings a considerable amount of employment law and litigation experience with him. In his career, Mr. Manchester has represented hundreds of clients in resolving a wide range of employment disputes, including claims for discrimination, retaliation, unpaid wages, overtime violations, non-compete agreements, and employment contract disputes. In the courtroom, Mr. Manchester has tried multiple cases to juries and judges, receiving favorable verdicts for his clients. Mr. Manchester has also acted as counsel to businesses regarding employment practices in an attempt to ensure his clients follow the law and limit their legal liabilities.
Mr. Manchester is well recognized in the employment field. In fact, Mr. Manchester was selected as a Rising Star in 2014, 2015, 2016, 2017, and 2018, which is a recognition by Super Lawyers a Thomson Reuters service. He is also a past President of the Dallas-Fort Worth National Employment Lawyers Association and was awarded the Dallas-Fort Worth Association of Corporate Counsel Larry Margolies Fellowship. Thus, Mr. Manchester's knowledge and experience is a valuable addition to the firm.
Mr. Manchester handles a wide variety of employment claims for the firm. These include claims for:
Prior to joining Stacy Cole Law, P.C., Mr. Manchester worked as an employment lawyer in Dallas where he represented employees in claims for employment discrimination, workplace retaliation, unpaid wages, FLSA disputes, unemployment benefits, breach of employment contracts, and various other employment disputes. Mr. Manchester earned his law degree from Baylor University Law School, which is considered by many to be one of best litigation programs in the country. The firm is excited to have Mr. Manchester as part of our team.
Education
J.D., Baylor Law School, 2009
B.A., University of Denver, 2006