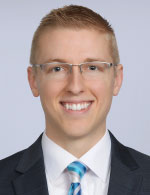 Tyler Gregston
Attorney

Mr. Gregston works in the Dallas office of Stacy Cole Law, P.C. Mr. Gregston's practice focuses on representing employees in claims for discrimination, retaliation, contract disputes, unpaid overtime wages, and minimum wage violations. Recently, Mr. Gregston co-authored a paper with Mr. Cole outlining how recent EEOC actions and federal court decisions will likely expand the meaning of sex discrimination under Title VII of the Civil Rights Act of 1964.
Prior to working for Stacy Cole Law, P.C., Mr. Gregston worked for a mid-size firm in Fort Worth where he assisted with the negotiation of complex business contracts. Additionally, Mr. Gregston has also worked for the Texas Attorney General's Office – Child Support Division, where he fought for children's right to receive child support.
Mr. Gregston graduated cum laude from Texas A&M School of Law. While attending law school, Mr. Gregston was very active in advocacy programs and served as Appellate Advocacy Chair for the Texas A&M Board of Advocates. Mr. Gregston was an Octo-finalist in the National ABA Moot Court Competition, and he was a Senior Staff Member of the Texas A&M Law Review. During his time in law school, Mr. Gregston also worked for both the United States District Court for the Northern District of Texas and for the 71st District Court of Texas. Upon graduation, Mr. Gregston was inducted into the National Order of Barristers. Prior to law school, Mr. Gregston earned a bachelor's degree summa cum laude in Political Science from The University of Texas at Dallas.
Recent Employment Litigation
Rooters v. Coffee House Cafe Management, LLC et al - Collective action under the FLSA for alleged overtime violations
Education
J.D., Texas A&M School of Law
cum laude, Top 8% of Class Dean's List Law Review, Senior Staff Member National Order of Barristers Appellate Advocacy Chair
B.A., The University of Texas at Dallas
summa cum laude UTD Moot Court Team Judicial Discipline Committee
Jurisdictions Admitted to Practice Texas State Courts
Northern District of Texas